Nieuws
Beneath the Undergrowth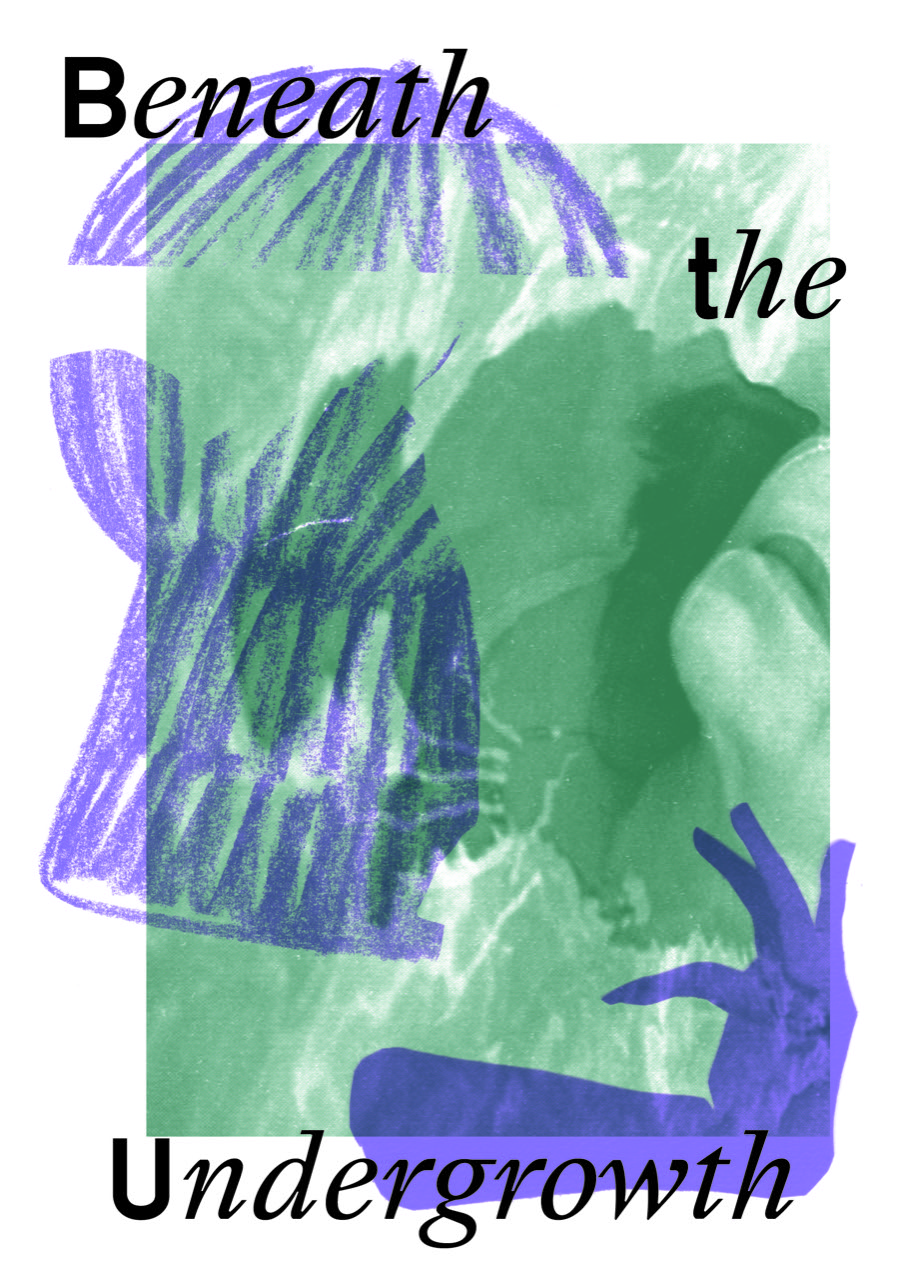 studio omstand
(ENG below)
Omstand, space for contemporary art, presenteert van 17 sept. t/m 16 okt. 2022  >> Beneath the Undergrowth, een duo-tentoonstelling van Arno Westerberg en Larissa Esvelt
OPENING
op zaterdag 17 sept. vanaf 16.00 uur
WAAR
Omstand — space for contemporary art Van Oldenbarneveldtstraat 92 A, Arnhem
OPEN
vrij, zat, en zondags van 12.00 tot 17.00 uur en op afspraak, alleen voor groepen, mailto: info@omstand.nl
ARTIST TALK
Op zondagmiddag 16 oktober bij Collectie DE.GROEN, Arnhem, van 14.00 – 16.00 uur. Aansluitend finissage bij Omstand. De tentoonstelling is die dag te bezoeken
van 12.00 – 18.00 uur
Eens per jaar in de zomer biedt Omstand kunstenaars een unieke kans om een tentoonstelling te realiseren in combinatie met een verblijf en werkperiode. Dit jaar werden twee jonge startende kunstenaars – Arno Westerberg en Larissa Esvelt – uitgenodigd en gevraagd te reflecteren op hun eigen werk, om reeds bestaand werk te tonen, nieuw werk te maken en/of nieuwe inzichten te testen voor de expositie.
Arno's praktijk bestaat uit schilderen en tekenen, waarbij hij soms een uitstapje maakt naar ruimtelijk werk. Arno maakt grote olieverfschilderijen van de natuur, waarbij elk element zijn eigen specifieke plek op het doek heeft. De werken kunnen zowel brutaal zijn en speels als serieus en analytisch.
Larissa maakt grote kleurige werken en visueel overvloedige kunstinstallaties van o.a. stof en keramiek, aangevuld met schijnbaar praktische objecten zoals ligstoelen.  Ze richt daarbij complete ruimtes opnieuw in en maakt objecten die vragen om aangeraakt te worden. Het zachte en liefelijke karakter van het werk kan schone schijn zijn en dienen als aas voor het blootleggen van onderliggend ongemak, twijfel en angst.
Tijdens de residentie hadden ze beide een eigen ruimte. Larissa in het glazen huis en de betegelde kamer en Arno in de raamkamers die aansluiten op het woongedeelte. De twee kunstenaars werkten aan hun eigen werk en werden niet verplicht samen werk te ontwikkelen, toch geloven ze dat de invloed die ze hadden op elkaar heeft geleidt tot een krachtige transformatie van hun eigen individuele werk. Een synergie die ervoor zorgt dat de som van hun gezamenlijk werk meer oplevert dan wat ze afzonderlijk hadden kunnen laten zien.
Tot ziens bij Omstand!
---
ENG:
from Sept. 17 to Oct. 16, 2022: Duo Exhibition by Arno Westerberg and Larissa Esvelt
OPENING
on Saturday, Sept. 17 from 4 p.m. onwards
WHERE
Omstand – space for contemporary art Van Oldenbarneveldtstraat 92 A, Arnhem
OPEN
Fri, Sat, and Sun from 12.00 to 17.00 and by appointment, only for groups, mailto: info@omstand.nl
ARTIST TALK
Sunday afternoon October 16 at Collectie DE.GROEN, Arnhem, from 14.00 – 16.00 hrs. Followed by the finissage at Omstand. The exhibition can be visited that day from 12.00 – 18.00 hrs.
Once a year during the summer Omstand offers artists a unique opportunity to establisch an exhibition in combination with a residency. This year, two young starting artists – Arno Westerberg and Larissa Esvelt – were invited and asked to reflect on their own work, to show already existing work, create new work and/or test new insights for the exhibition.
Arno's practice consists of painting and drawing, occasional venturing into spatial work.  Arno creates large oil paintings of nature, with each element having its own specific place on the canvas. The works can be cheeky and playful as well as serious and analytical.
Larissa creates large colorful works and visually abundant art installations made of fabric and ceramics, among other materials, complemented by seemingly practical objects such as deck chairs.  In the process, she rearranges entire spaces and creates objects that demand to be touched. The soft and sweet nature of the work can also be a façade and serve as bait to expose underlying discomfort, doubt and fear.
During the residency, they both had their own space. Larissa in the glass house and tiled room and Arno in the window rooms connecting to the living area. The two artists worked on their own work and were not required to develop work together, yet they believe that the influence they had on each other led to a powerful transformation of their own individual work. A synergy that ensures that the sum of their collective work is more than what they could have shown separately.
Hope to see you at Omstand!